Bulk Internet & Wireless Services for Multi-Family Communities
DojoNetworks™ provides MDU owners and managers with innovative and cost-effective broadband solutions, ranging from simple installation and enabling of Wi-Fi hotspots to 100% managed WiFi services for robust and redundant broadband data networks. Our Total Managed Service provides a complete outsource solution for turnkey secured networks monitored and managed by DojoNetworks™, including:
Frictionless onboarding. For your team and your residents
Community-wide WiFi Customized to your campus
A turnkey, secured network monitored and managed by DojoNetworks™
All infrastructure and equipment are monitored and managed by DojoNetworks™
Bandwidth management & RF spectrum management
User management
User communities will be secure, monitored and regulated to prevent unauthorized access
A total maintenance and service agreement
Fanatical Resident Support
The Nation's fastest growing provider of property-wide managed WiFi​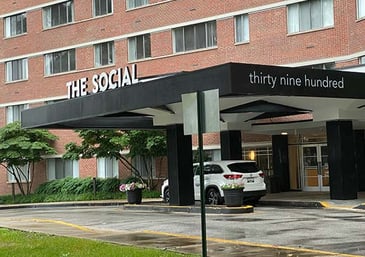 The Problem The Social had a previous provider install a managed wifi system, but it wasn't...
View All Case Studies