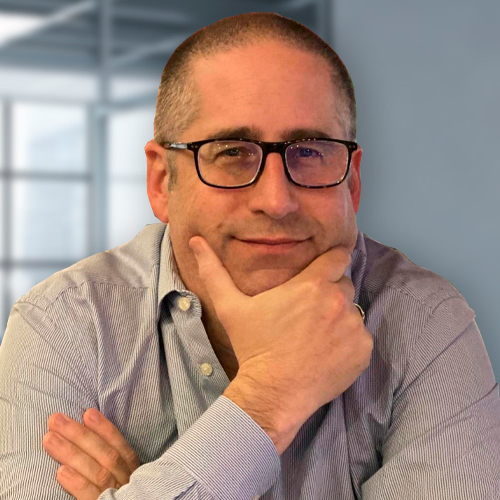 Dan Myers
Dan is a loving husband and father, and a serial entrepreneur with experience in all aspects of running and growing capital-intensive businesses from startup to cash flow positive. He is a dynamic, results-oriented leader with a strong record in growing technology-related businesses.
Dan's expertise lies in customer service, strategic planning, IT management, software development and deployment, in addition to cost management, business development, contract negotiation and digital advertising.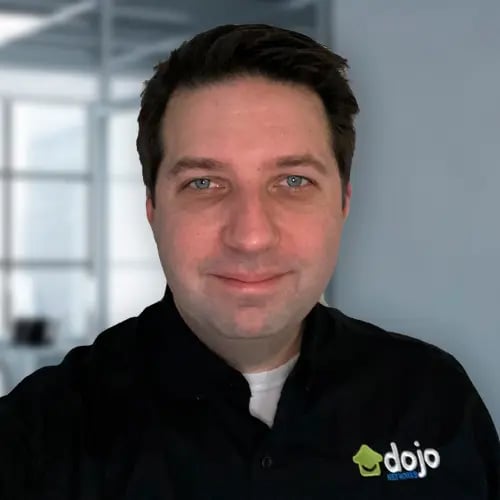 Michael Caldwell
Michael, an avid traveler and outdoorsman, and has been with Dojo Networks® since 2005. Michael has been in charge of all technology decisions and implementation. He splits time between raising a young family, Dojo Networks®, and involvement in various technology projects. Prior to Dojo Networks®, Michael worked at Penn State University supporting three numerical modeling research teams as a Linux Clustering Engineer and Systems Administrator. While attending Penn State he expanded his interests in computing at scale and involvement in complex deployments. He specializes in wireless architecture, network automation, peering/transport network management, public cloud application development and metro fiber deployment.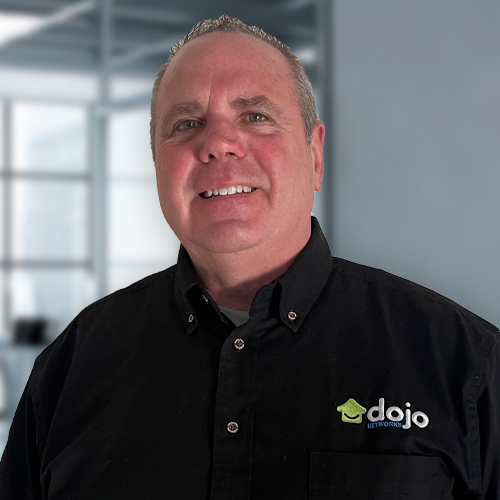 Joe Geroux
Vice President of Operations
Joe is a 30 year plus veteran in the Telecommunications Industry with expertise in Sales, Contract Negotiation, Technology, Field Operations and Customer Support. Joe joined Dojo Networks in 2023.
In his career, Joe has served as VP of Support where he ran CCI Systems Contact Center and NOC which supported over 3000 MDU Properties nationally. Prior to CCI, Joe led the MDU Sales Team at Charter Communications for over 40 states for over a decade and was responsible for over 35,000 MDU properties. Lastly, Joe worked with Continental Cablevision / MediaOne as a General Manager and Director of Field Operations for over 15 years.
Todd Thorpe
Todd is a well-respected multifamily & technology veteran with over 30 years of industry experience.
For almost 20 years, he held various executive leadership positions with Charter Communications where he grew multifamily sales in the Midwest and Southeast markets by 30%.
Todd joined Dojo Networks® in early 2021 as Vice President of Sales with responsibility for developing and executing sales strategies that drive revenue for the company.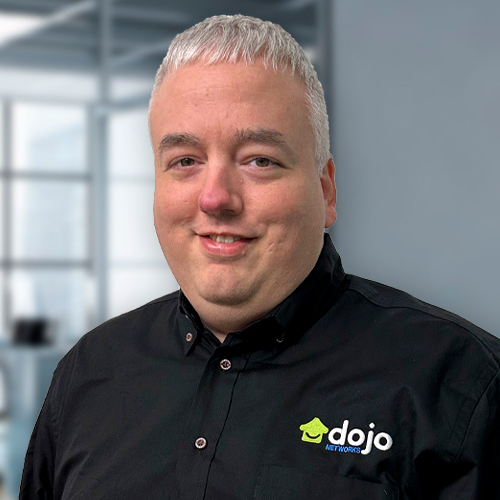 Jake Shields
Director of Customer Experience and Technology
Jake is a loving husband and father of 3, and Army Veteran who deployed in support of Operation Iraqi Freedom and Operation New Dawn from 2010-2011.
He is a charismatic and strategic Customer Experience leader recognized as one of ICMI's Top 50 Thought Leaders in 2020 and Top 25 Thought Leaders in 2022 and 2023 in Customer Experience.
For over 17 years, he has led implementation of productivity initiatives, activities, processes, systems, people development, and tools that led to the achievement of productivity targets and brings in-depth knowledge of customer service and development principles.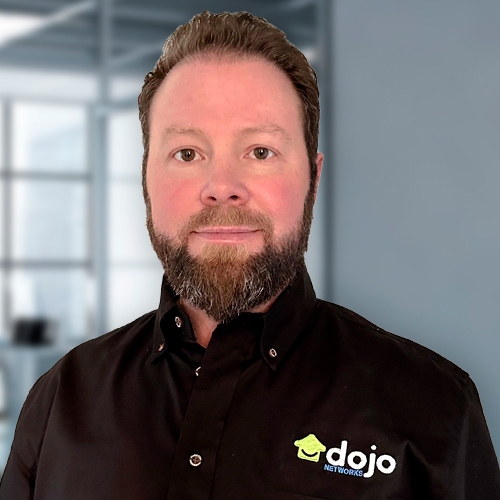 Perry Crider
Director of National Accounts
Perry has deep family roots in Colorado and enjoys outdoor activities such as hiking and mountain biking with his fiancé and Cooper the bernadoodle.
Perry is an experienced sales leader with over 15 years of consulting with enterprise clientele to develop solutions to complex technology and telecommunication needs.
Most recently, Perry was the General Manager of DISH Fiber, overseeing a national sales team providing managed WiFi for MDUs. Perry has been positioned as a thought leader in managed WiFi by industry groups such as NAA, Broadband Communities, Tech Home Builder, and Parks and Associates.