Why Ruckus For Managed WiFi (and not Ubiquiti or others)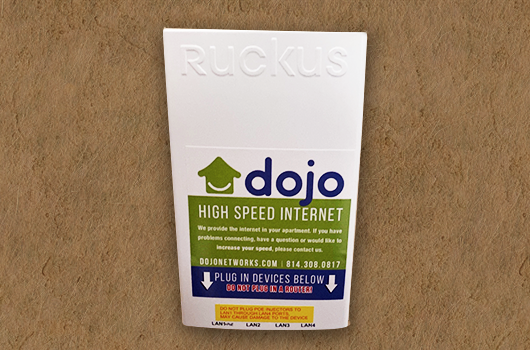 I have been in the networking business since the early 1980's, working on some of the earliest corporate Networks. And I started using what was to become the internet in 1982. I launched an ISP in 1996 and began using RF/wireless technology to replace corporate T1 lines in 1998. In 2002 I began delivering business class internet service to apartment buildings.


So I know a bit about networking and RF / wireless / WiFi.
WiFi has been the weakest link in delivering high quality service. We could deliver great networking and bandwidth to an apartment, but we had to be price competitive and relied on residents to provide their own WiFi routers. [They would almost always buy the cheaper and out of date models] And we couldn't control or support the last 10 feet. This was frustrating to me.
At my company we looked at and analyzed and tested a lot of equipment. It wasn't until we started testing Ruckus equipment and their cloud controller did we find that we could deliver a phenomenal and supportable customer experience. We leveraged the ruckus cloud APIs and tied them into our exclusive custom customer management solution "Elemento". We now had a solution where we could deliver the service and support down to every single device in an apartment.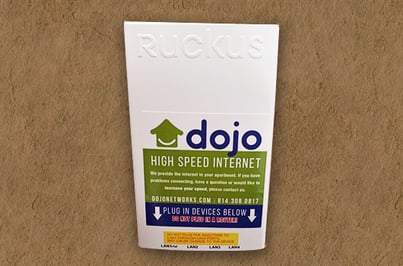 So not only is the Ruckus equipment the best of breed delivering great WIFi but the cloud management and API tools make it head and shoulders above any other solution. The system has a lot of artificial intelligence to make sure the customer experience is high quality on every device and there is deep logging and introspection to rapidly identify and solve any issues. There are cheaper access points on the market like Ubiquiti, but when it comes to delivering a customer experience, it is night and day and the Total Cost of Ownership is much lower when deploying Ruckus. The savings you would see deploying cheaper access points you would pay the price by having more support issues and less satisfied customers.
Some other reasons why we use Ruckus and not Ubiquiti is because Ubiquiti doesn't offer the same level of security to the customer's information as it doesn't offer (DPSK) unique over the air encryption for traffic for every client. The Ruckus APs offer higher data throughput and better coverage. The Ruckus Virtual Smartzone Controller runs redundantly in the cloud and has APIs that tie directly into DojoNetworks industry leading Elemento platform, other APs and ecosystems don't have this same capability. Ruckus APs can have up to 8 different SSIDs that each have different security protocols running for different types of usage, like building and property management systems that are isolated from resident network traffic.
Delivering good WiFi is hard. Delivering really good WiFi is really hard. But our numbers tell the story. We build our systems right, so they deliver. And so they protect our clients from technology obsolescence.
What are those numbers? We have industry leading numbers. Less than 0.5% of our customers open a trouble ticket for a support issue on an annual basis. A support call is answered within 15 seconds by a human technician. And our average support ticket is solved within 8 minutes.
So how do we do that? We build systems that are engineered right, built with Ruckus, tied into our Elemento management platform and are always looking to get better. Dan Myers CEO DojoNetworks