How Dojo Networks® Installs Fiber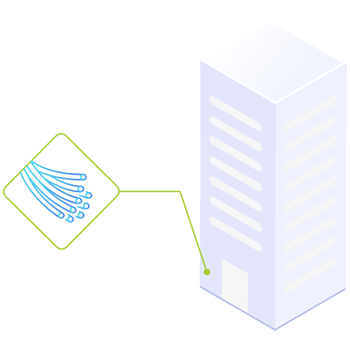 ALWAYS
1. Fiber to Premises
Running fiber to the MDU building or campus is the backbone of the property's bulk internet service. We deliver up to 100Gb backbones depending on the size, bandwidth needs, and budget of your MDU. You can rely on Cat 6 and wireless connections to distribute your broadband from this fiber connection. However, extending your fiber lines to your telecom closets offers the best long-term performance.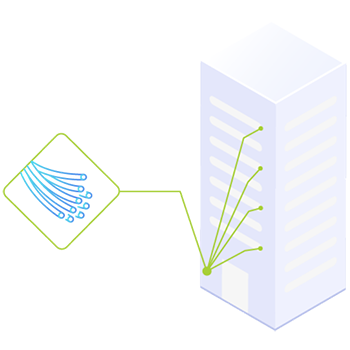 Always
2. Fiber Between Risers or Telecom Closets
In our recommended solution, we run fiber between risers, also know as telecom closets, for maximum reliability and bandwidth capability. This ensures that we have unlimited bandwidth capability and future upgradability between locations. It also makes certain the maximum speed is delivered to each access point. From there, the access points manage each apartments LAN.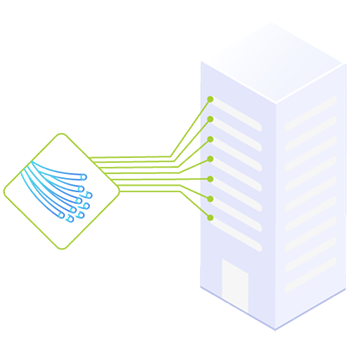 OPTIONAL
3. Fiber to Each Apartment Unit
There are no consumer devices that connect direct to fiber; they still connect with Ethernet or via WiFi. Running fiber to each unit requires additional hardware in each unit that is a failure point and that is cumbersome for tenants and property owners. Another issue with fiber to the unit is power concerns. If your building loses power, residents lose connectivity and WiFi calling. However, if power is sent from the data closets over Cat6a, to the WiFi access points power backups protect against outages and brownouts. If your building has a generator, there is no loss of Internet, even during sustained power outages. This is critical for residents to keep access to emergency services such as 911. For these reasons, we believe that running fiber to individual apartments only makes sense during new construction for future use.
Fiber Installation at Your Property
We suggest installing fiber to each building and also to your telecom closets rather than to each apartment. These fiber cables run to each telecom closet and we "home run" all Cat6 for each apartment back to the appropriate closet. This allows for the best performance to tenants and delivers the most value to property owners.
Each apartment unit has wired connection for their video and video gaming needs.


Video is the largest user of bandwidth today, so being able to give the residents a way to do this wired and wireless gives them the best possible experience.


No active equipment or media panel is necessary in each unit to facilitate their high-speed broadband.


All access points (APs) are powered remotely from the switches that sit in telecom rooms


This provides the most supportable and easy-to-maintain system with excellent service to each apartment.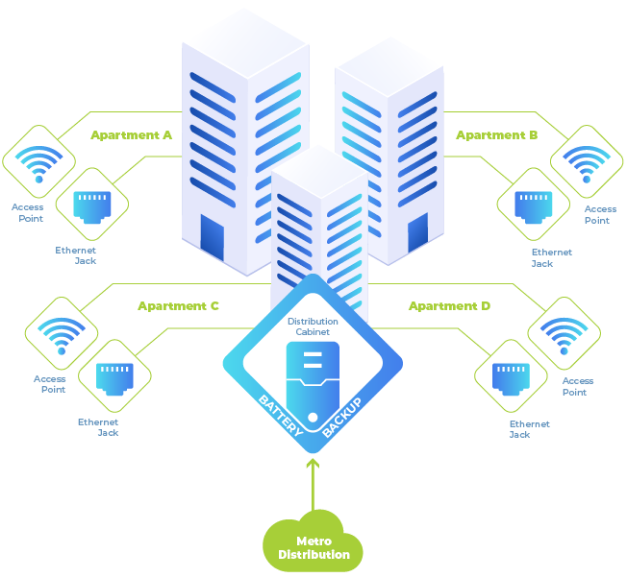 Why Not Just Run Fiber to
Every Apartment Unit? (FTTU)
If you deliver fiber to the apartment, you still need an ONT (modem) in the unit that needs to plug into AC power.


You will need an equipment cabinet in each apartment to convert from the fiber to ethernet.


Expensive equipment adds something to break inside your residents' apartments, with no major benefit.
No devices today connect directly to the Internet via fiber. They still connect with ethernet or WiFi


When you install an access point in an apartment, you need to power it somehow. You cannot power this over the fiber.


With FTTU, your residents lose all connectivity and WiFi calling during power outages & brownouts. When Dojo Networks® powers from the data closets power backup keeps your residents connected.

While it may make sense to run fiber to the unit for future use, it doesn't make sense to do it today based on the technology currently being deployed. For this reason, Dojo Networks® only recommends this additional fiber expense in some special circumstances and usually only during new construction.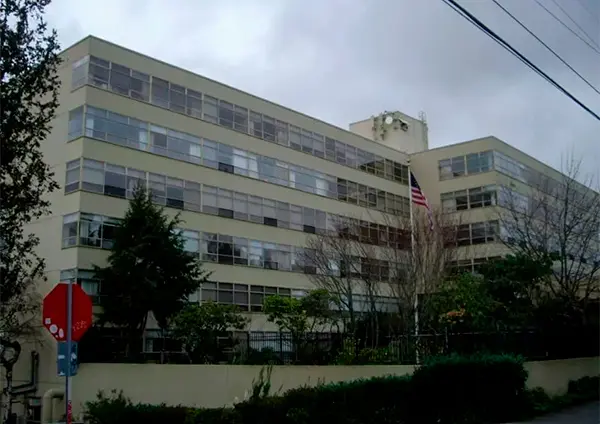 The Problem The current service at Norse was provided through Comcast using modems and low speeds...
View All Case Studies