More States Should Adopt New York's Affordable Housing Internet Policies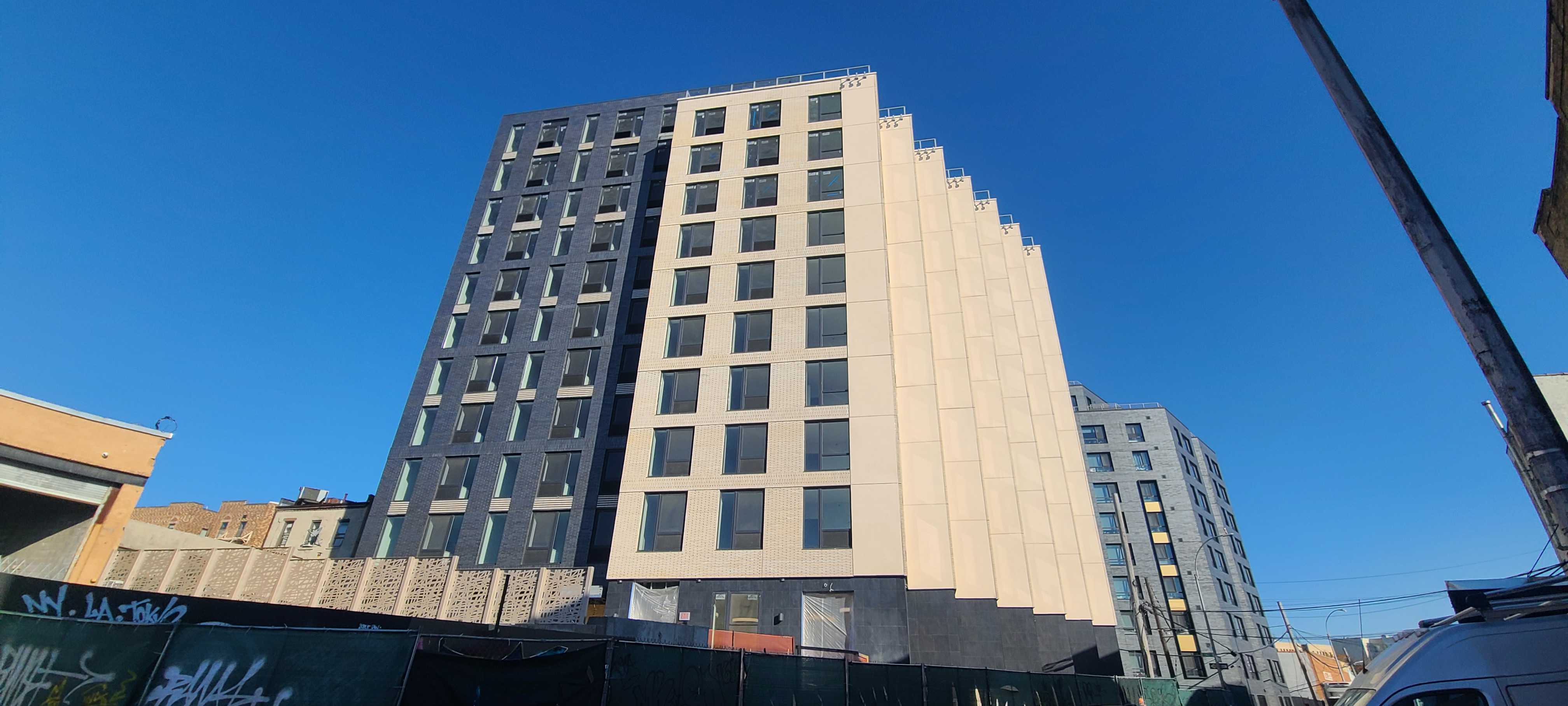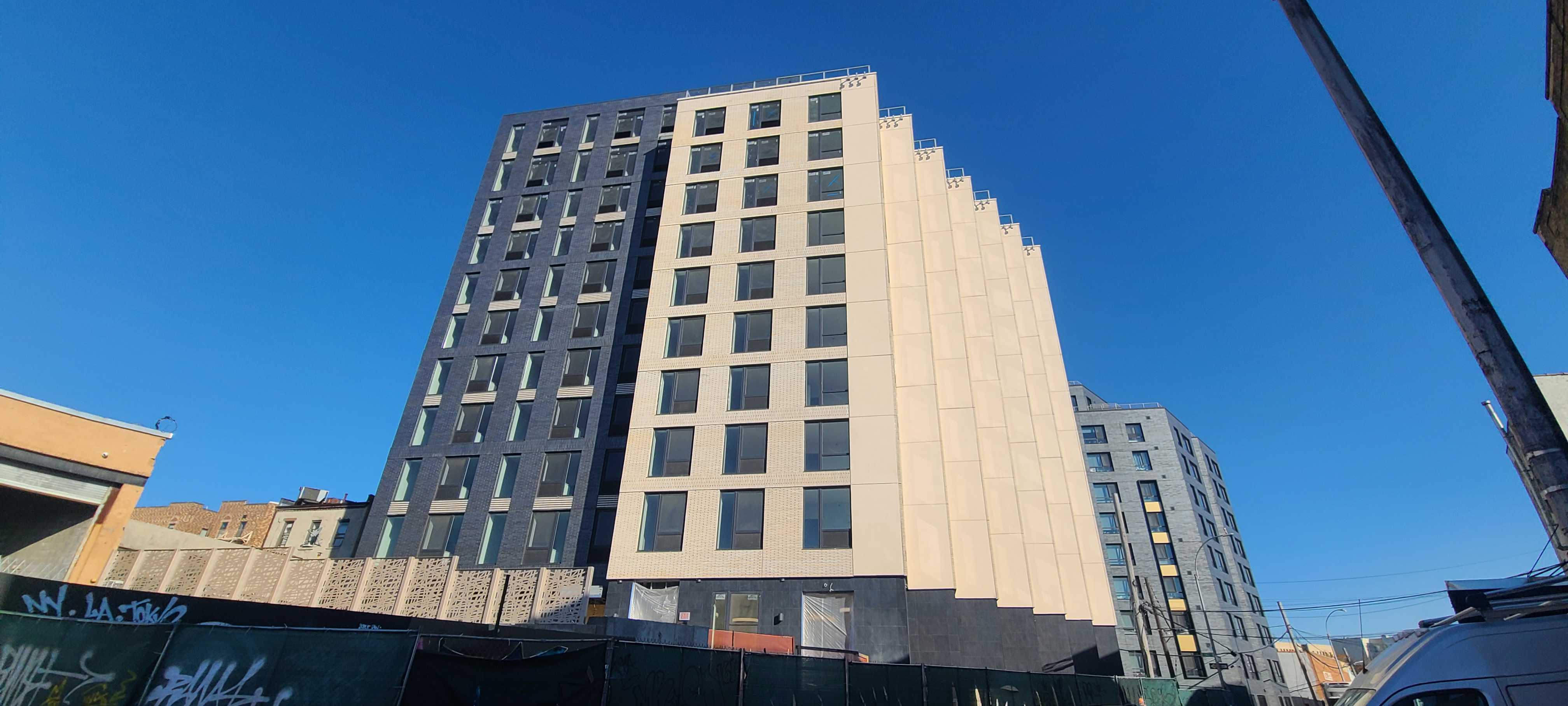 New York requires developers of new affordable properties to include high-quality managed Wi-Fi networks in a tenant's monthly rent. It's a model that makes sense beyond the Empire State.
Affordable housing is like a vaccine that protects families with lower incomes from negative social outcomes. Many studies have shown that access to stable, affordable housing frees up struggling families' resources for food and health care and improves educational achievements for vulnerable children.
While many services today contribute to helping those in affordable housing live better lives, reliable internet access has not been part of the equation.
Families living in income-restricted apartments don't have much money left over in their monthly budgets to pay for internet. Sometimes, previous tenant didn't pay the bill and now the unit is blacklisted from new service, which can take weeks or months to resolve. If a resident can't or doesn't pay that bill, the entire family suffers: kids can't attend school or do school work, parents can't work remotely or train for new opportunities. We believe Wi-Fi should be considered an essential utility and should be included in a tenant's rent.
Like electricity, the internet needs to work with the flip of a switch and, like water, must flow consistently once it is on. That is often not the case for residents in low-income housing. This underserved population needs a solution with easy and ubiquitous internet access. Otherwise, they may be cut off from learning and work opportunities, further increasing the digital divide.
With the global pandemic remains an everyday reality, internet needs for communication and distance education are more critical than ever. New York is responding to this need.
The Department of Housing Preservation and Development (HPD) in New York City and New York State Homes and Community Renewal (HCR), the state's affordable housing agency, mandated that internet must be included in all new affordable housing projects they fund and provides an allowance for these costs. This mandate should be replicated nationwide.
At a very minimum, 100 Mbps of symmetric Wi-Fi connectivity should be provided to every apartment along with an ethernet connection to connect high-bandwidth devices like streaming televisions. This amount of bandwidth allows for up to four simultaneous streams of 4K video or 40 simultaneous Zoom calls and should suffice for the next few years. Infrastructure (Cat6a and Fiber) deployed should be capable of supporting up to 10 Gbps to sustain its usability into the future.
Video is the biggest bandwidth application today. This allows for an entire family to do anything they need for work, school, or recreation. Residents have the option to upgrade to faster plans. The cost to provide this type of service to an affordable property, depending on the density and size of the property, should cost somewhere around $20 per month per apartment.
At my company, Dojo Networks®, we started a free program called Affordable Connections that includes a grant-writing team that helps affordable housing agencies and affordable housing developers identify and obtain grants to either pay for or defray the cost of delivering this important service to their properties.
We have worked with HPD and many of their constituents in New York City. We start by working with property owners and developers to build the infrastructure into their affordable housing properties, similar to installing cable lines or phone lines. Depending on need, Dojo Networks® assists them or even builds the infrastructure ourselves, so that the only components left to be added are the electronics.
These electronics include managed battery backups, switches, routers, and cloud-managed Ruckus wireless access points (APs/WAPs) that are further integrated with Elemento, our proprietary customer-management system. The property owner then owns the infrastructure, giving them negotiation power as they select the best provider for their building.
Our goal is to keep construction and equipment prices as low as possible, without compromising coverage or quality, and deliver the best possible support and service at the lowest possible cost. This provides a sustainable model for both property owners and residents.
In New York, each apartment must meet the following specs:
100 Mbps minimum bandwidth 

Upgrades available to residents who want faster speeds

A

managed Wi-Fi system

(meaning controller-based access points)

Managing RF Spectrum

Providing property-wide Wi-Fi access

Ability to connect building management and control systems (IoT) to the Wi-Fi network

At least one ethernet port per apartment

Secure private VLANs (virtual local area network) for each apartment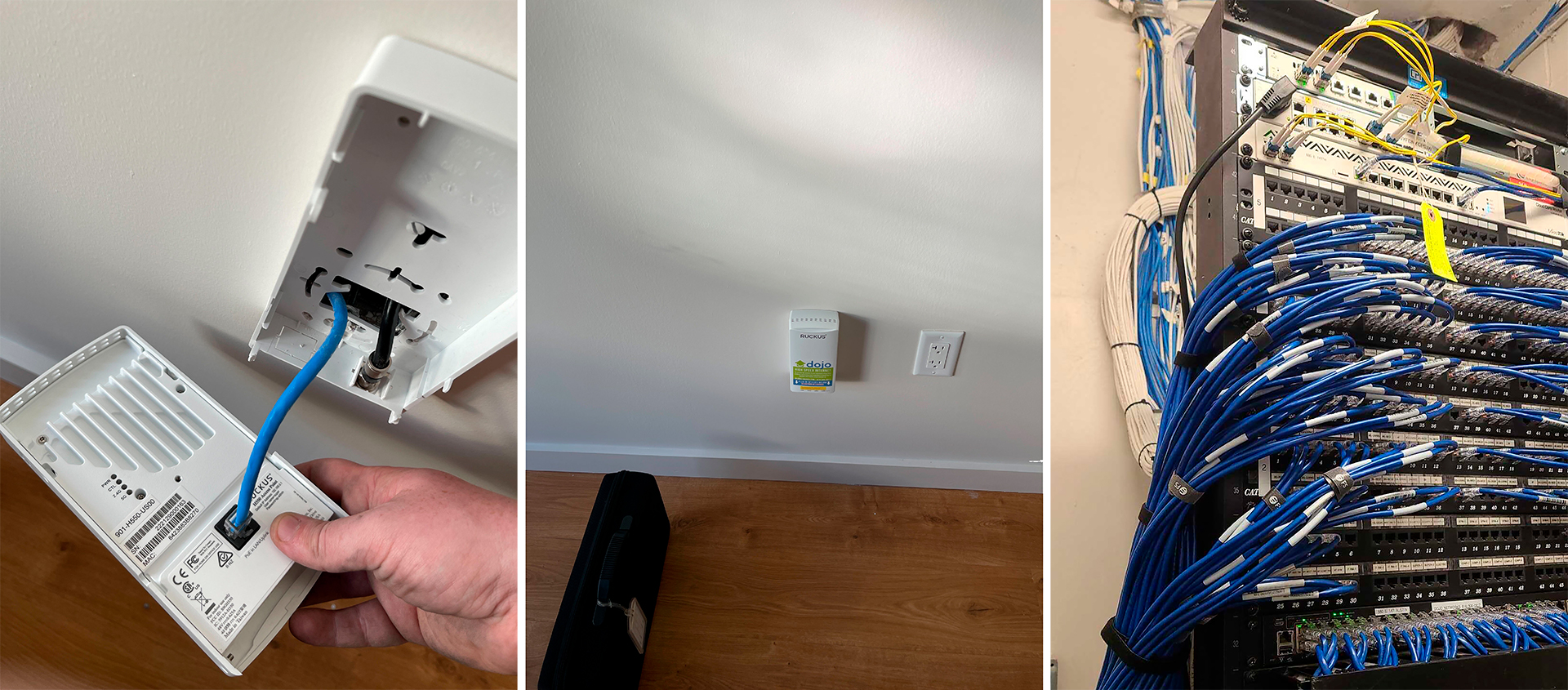 Dojo Networks® systems meet every HPD (Housing Preservation and Development) and HCR (Homes and Community Renewal) requirement, and integrates with property management software to make it easy (frictionless) to provide onboarding credentials to your residents. With our system, residents need neither a modem nor a router and the internet is always on, ready for a new tenant.
Affordable housing operators should ask themselves, how frictionless do you want to make the internet experience for your residents? Do you want them to open their own accounts, scheduling installation after they move in? Or do you want a hotel experience, in which they walk into their apartment, connect to Wi-Fi, and have it work across the property, including the gym, pool, and any other amenity or community spaces?
The internet today is the fourth utility. Internet is as important as electricity and running water. When managed Wi-Fi is deployed properly, it is a game-changer for the resident experience. You are not only delivering enough bandwidth for the residents to do what they need to do, but you are managing the radio frequency (RF) and the wireless spectrum.
Wi-Fi runs on a shared wireless spectrum. If every resident has their own router, as they do when tenants purchase internet separately, routers compete with, rather than coordinate, with the other routers nearby, causing RF interference and Wi-Fi issues for everyone in the building. Even with a one-gigabit-per-second connection, also known as 1Gig, residents can wind up with fewer than 50 megabits per second of usable speed and frequent disconnections. Managed Wi-Fi, on the other hand, coordinates across the property, making the most efficient use of available bandwidth and reducing connectivity issues for all.
Now is the ideal time to begin planning for affordable housing Wi-Fi installation. Friday Night, the House of Representatives passed a $1 trillion bipartisan infrastructure bill, including $65 billion in federal funding for broadband investment. The bulk of the money, $42.5 billion, will go directly to states and territories to fund equalizing internet improvements.
Dojo Networks® offers an ideal solution with demonstrated expertise in affordable housing and a commitment to technology equity. We are dedicated to lowering utility costs, creating funding solutions, and calling for nationwide adoption of New York's affordable housing mandates. It is time for the industry to deliver essential service to the families who need it the most.
Dan Myers is the chief executive officer of Dojo Networks®, a State College, Pennsylvania-based company that provides high-speed internet and managed Wi-Fi for apartments nationwide.
He can be reached by contacting us.
This article originally appeared in the November/December issue of SouthEast Multifamily and Housing Business magazine.