How Elemento™️ Provides Frictionless Internet Customer Support for Apartment Management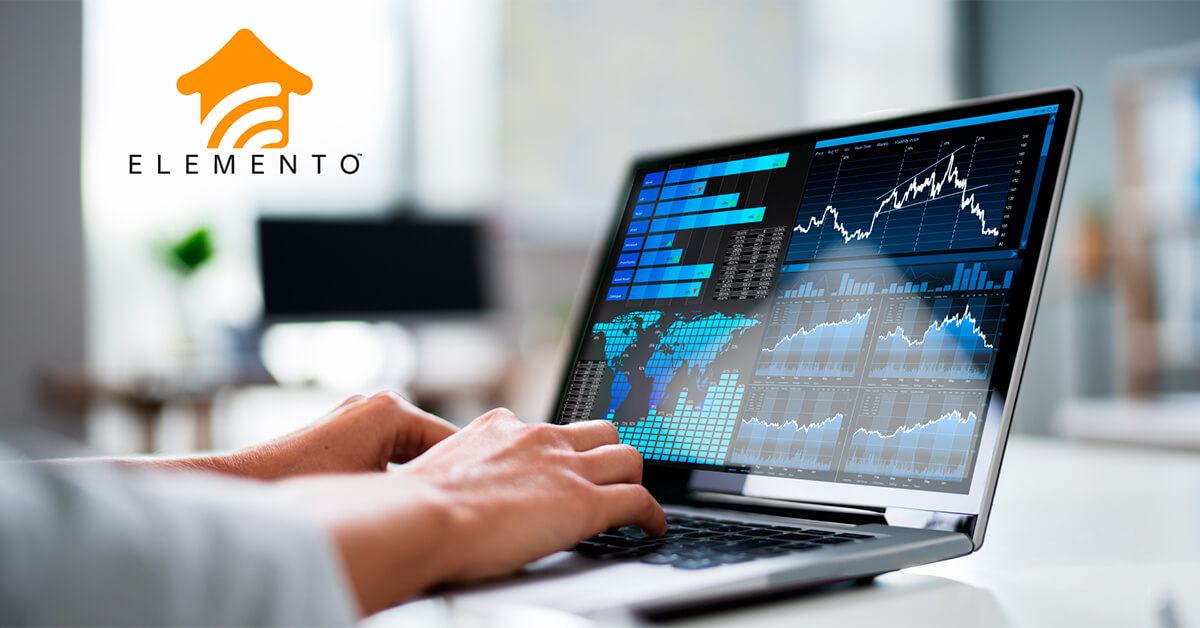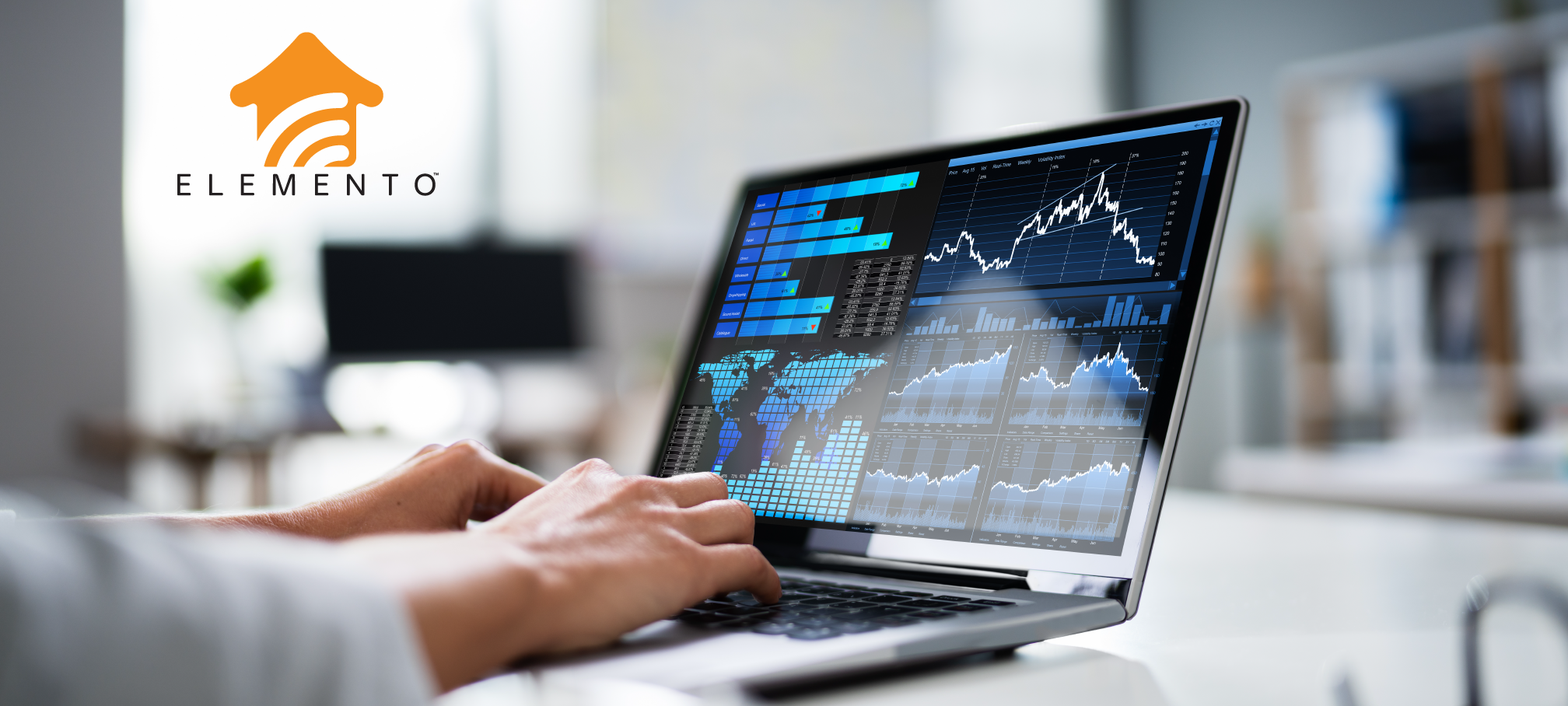 In recent years, the Internet has joined electricity, water, and gas to become a utility that's expected to work at all times. When you turn on a faucet, you expect water to come out. When you try to visit a website, you expect your Internet connection to load it immediately.
Yet, most Internet providers don't have the best reputations, and WiFi troubles are more common than they should be. In order for the Internet to truly become the fourth utility, providers need to treat it like a utility.
This is the philosophy behind DojoNetworks™, a rapidly-growing ISP that works with multi-tenant housing such as buildings for student housing, affordable housing, and multi-family apartments. Considering the Internet and WiFi as an essential utility has helped DojoNetworks™ achieve significant growth in recent years.
For the Internet to be a frictionless experience for residents, DojoNetworks™ has worked to eliminate its own friction points through a multifaceted single-screen support system called Elemento™.
How DojoNetworks™ Uses Elemento™
DojoNetworks™ recognizes that, more than anything, customers simply want things to work the way they're supposed to. So, while the technology we use to deliver reliable Internet is important, fanatical resident support and service are at the core of the business.
If a resident submits a support ticket due to an Internet issue, for example, they typically don't care why their Internet is having problems, they simply want it to be fixed as quickly as possible. Due to this, DojoNetworks™ has ventured to make all customer interactions as easy and efficient as possible.
That's where Elemento™ comes in. Elemento™ is a complete customer management system that ties into every piece of hardware and software DojoNetworks™ deploys. Through this dashboard, support representatives can instantly pull up a customer's record, which contains everything from property and service information to previous support tickets and all communications.
Through Elemento™, a support representative can see a customer's WiFi connection quality to all of their devices as well as the status of every device they have connected to the network, how much bandwidth the device is doing, how much bandwidth the apartment is doing and that there is plenty of bandwidth available for the property and the apartment. This makes it incredibly simple to diagnose and resolve any issue without having to elevate the support ticket to a manager.
Elemento™ has helped DojoNetworks™ cut the average time from first contact to resolution by 95%. Our average support ticket is revolved within eight minutes, and our average call is answered by a human technician within 15 seconds. Over 99.6% of our closed tickets get a positive customer satisfaction rating.
In addition to helping DojoNetworks™ deliver unmatched customer support, Elemento™ offers a variety of benefits to property owners and their residents.
Fewer Headaches for Property Owners
Elemento™ is a powerful support system that DojoNetworks™ uses internally, but it's also incredibly useful for property owners and managers. Whether you're managing resident accounts or optimizing building performance, Elemento™ is a single-screen dashboard that does it all.
Here are three features that solve headaches for property owners:
1. Real-Time Reporting
Elemento™ provides property owners with easy access to more reports than ever before. If you're curious about bandwidth usage and network performance, you can generate reports for property bandwidth usage, property up-time, up-time for all devices, bandwidth usage by AP, and bandwidth usage by customer network.
Additionally, if you want an overview of customer support tickets, there are reports for that as well. You can see open support tickets, closed support tickets, total tickets in a period, average time to close tickets, incoming call volume per month per property and more.
Elemento™ is also powerful enough to deliver these reports just the way you like them. You can have them auto generated and sent to you, or you can log in to assess real-time or historical performance.
2. Easily Manage Resident Accounts
Resident account management is another way Elemento™ makes life easier for property owners. Elemento integrates with your property management software to make customer onboarding frictionless for you. If you don't have software that provides an API then Elemento™ gives you the power to activate or deactivate accounts in real-time and will even provide notifications to the resident accordingly.
Resident credentials and internet details are emailed to residents a week prior to their lease start date and then 24 hours prior to the lease start they are also sent their WiFi credentials via text message.
If you have new residents who are having trouble with their credentials, property managers can resend these credentials with a single click.
Non-payments are an unfortunate aspect of the job every property owner must deal with from time to time. If you prefer to tie Internet access to rental payments, Elemento™ can deactivate accounts that have not paid. The resident will receive a notice of this, and their browser can even be redirected to a rent payment screen. Once rent is paid, the Internet will be reactivated.
3. A Hub for Smart Building Devices
These days, property owners and managers often rely on asset protection IoT to maintain and secure their buildings and protect residents. Some common examples are door sensors, humidity monitors, leak detectors, and utility monitors.
If you trust smart building devices in your properties, you'll love having Elemento™. Elemento™ serves as an equipment-monitoring hub that makes it simple for property managers to maximize efficiency and security throughout a building or campus. Instead of having to log in to a variety of apps or dashboards to assess building performance, Elemento™ provides everything on a single screen.
A Seamless Internet Experience for Residents
Everything DojoNetworks™ does is designed to provide better service to residents, so it only makes sense that Elemento™ also benefits them. Your residents will also use Elemento™ as a hub for all their WiFi and Internet needs.
1. Secure Accounts
If residents ever forget or lose their account credentials, they can either have them resent or reset as needed. This can be done without having to contact the property manager, though managers do have the power to issue new credentials as well.
Once logged in, residents can effortlessly and securely keep track of each device connected to their network. This makes it easy to see if any unwanted devices are connected. Bandwidth usage is also found on the dashboard, so anyone using excess bandwidth can easily be identified.
2. Simple Account Maintenance
Once logged into Elemento™, residents can manage every aspect of their account. For example, residents who want more bandwidth can easily upgrade to a faster plan that fits their needs.
Residents can also pay for upgrades thorugh Elemento™, or swap between payment methods.
3. Unmatched Support
DojoNetworks™ puts resident service and support above all else, so Elemento™ is also where residents can go to open and review any service tickets. If desired, residents can also call and speak to a technician, text a technician or email a technician and the resulting support ticket will still be able to be tracked through the dashboard.
Essentially, DojoNetworks™ makes support ticket resolution as frictionless as possible for the resident. Since everything is handled within Elemento™, technicians have access to all of a customer's information, which significantly speeds up ticket resolutions.
Over 99.6% of all support tickets from DojoNetworks™ residents have satisfactory resolutions as reported by the residents, and these support tickets are resolved within eight minutes on average. These numbers lead the industry. Even though Dojo encourages customers to open a ticket and contact us even if they perceive they are having any sort of issue, less than 0.5% of DojoNetworks customers open a support ticket on an annual basis; the industry average for the top tier providers is 3-8%. Making Dojo 6x better than the nearest competitor with respect to this metric.
4. Continuous Improvement
As good as Elemento™ is, DojoNetworks™ believes continuous improvement is possible. Each year, the goal is to deliver better support and service to residents than the previous year. That's why Elemento™ sends out surveys twice per year, once after move-in and once about six months later.
These surveys arm DojoNetworks™ with valuable data that can be used to make additional improvements. Plus, if any residents mention specific issues they are having, the system can automatically create a support ticket for a technician to follow up on. This ensures any ongoing issues are resolved.
DojoNetworks™ created Elemento™ because no tool like it existed, and now it helps manage every element of this rapidly growing business. Everyone at DojoNetworks™ knows that the Internet is the fourth utility, and Elemento™ helps us deliver the frictionless experience residents and property owners and managers expect from a utility.
If you're interested in delivering world-class Internet to your residents, contact us today to get started.