Why local cable & phone providers are not the best solution for your MDU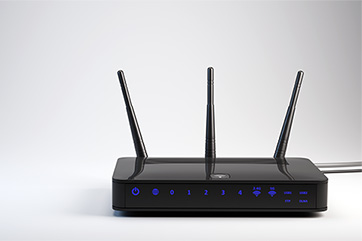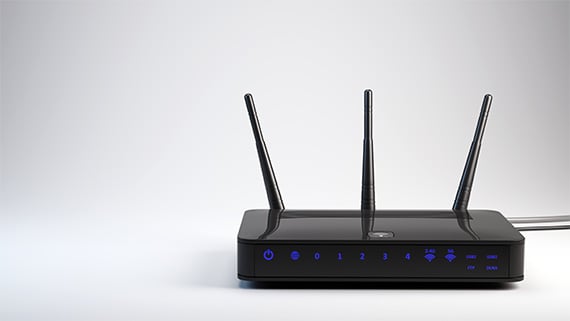 So your local cable provider is who everyone goes to when they buy Internet for their home or apartment. Why wouldn't they be the best solution for our MDU? It is who everyone goes out and buys now, aren't they what everyone wants.The answer is no. They are just the only option that individuals can go out and get. They are a monopoly.

So what are my options as a property owner?
What you want is a company that specializes in providing Internet to MDUs. Here are some of the reasons: A company like this or like DojoNetworks builds a business class fiber and Ethernet network on your property that YOU own, increasing the value of your property for banks, investors and for when you go to sell. That also gives you the power when negotiating service contracts for YOUR property. Cable companies install infrastructure that only THEY can use. The type of network that Dojo or a company like ours installs an enterprise Ethernet network to every apartment and something called cloud managed Access Points (AP) in our case Ruckus Access Points, not Routers or cable modems. This allows for wireless spectral efficiency. Meaning that the wireless spectrum is much better managed to deal with wireless congestion, the user's experience is much better and much faster. Also if an individual AP would happen to fail, no one's internet fails or stops working as the system is self healing and very redundant. (If in the rare instance an AP fails, in our case, our monitoring picks this up and automatically creates a support ticket, which the issue can be remotely repaired or a truck roll/service visit is scheduled to repair or replace it). An MDU provider such as Dojo can support residents down to their devices.
We can support their IPhone, their laptop, their printer, their set-top box like AppleTV or any other device they happen bring to their apartment. You can install IOT and smart building technology anywhere on your property, you can't do that with a cable provider. We provide a property-wide guest network so visitors have an easy way to jump on to the Internet. Is this type of system secure? Yes it's very secure, it can be secured down to the apartment or individual resident.

An ISP for MDUs Simply Understands Your Residents Needs & Expectations Better Than Traditional ISPs
We deliver a multi-gigabit fiber connection to your property, these connections can easily be increased in speeds as needed to unlimited capacity. Any MDU Internet service provider knows how to support apartment residents and their roommates, cable and phone companies don't know how to do this. In many cases our system will integrate with your property management system via an API so that you don't even have to give us a download of your residents, it ties in automatically to what units they are living in. Making it easy for us to support your residents with minimal effort from your busy property management office. Customer service and support and customer communication is our number one priority. Making sure customers experience is frictionless and trouble free is what we deliver. Our property has a marketing agreement with the cable company and don't have to do anything or worry about anything, it costs us nothing, why would we spend money providing the Internet? So marketing agreements are just a way that the Cable Companies try to tie you and your property up and keep their monopoly, but they have no incentive to help you keep your property competitive with other properties around you. You can actually make more money by including the Internet as an amenity (forget about all of the additional benefits you can get from installing IOT devices)
Well that all sounds great, but we are already in a marketing agreement.
Many agreements that Cable operators have with property owners are illegal or are now obsolete or illegal due to FCC rules
that have made them so
.
Fill out this
form
and we will send you a white paper and case law that provides you with all of the details. You can probably go ahead and install a property-wide WiFi network anyway and provide the service to your residents as an amenity. We have had many properties do this. You might lose the commissions you get paid via a marking agreement but you can actually earn 3x the money if you include the Internet!
Technology obsolescence
What is technology obsolescence? This is where things change and evolve. If you install 25Mb/s today and equipment that can handle it and in a year the market base standard is 100Mb/s or 200Mb/s or 1Gb/s, how does your vendor handle that? Do they have a plan to keep you and your property competitive against the market or just force you to stay with the confines of an agreement that you signed?


We don't want to provide the Internet, Residents will be mad at us if they have problems.
We understand you don't want to be responsible for your residents Internet issues, we have heard that objection before, but in all of our years in providing the service (since 2002) that just hasn't happened. For the residents you are providing them a service / utility just like the electric company. We help you with Point of Sale marketing materials and help communicate who the residents should contact if they have issues. We provide you with reporting on how many trouble-tickets are reported and what the time to resolve them is.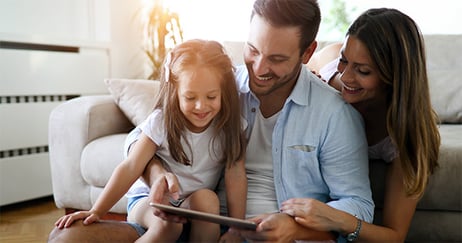 We provide you a detailed SLA (Service Level Agreement - Guarantees regarding outages and response times) which if we fall down you have recourse, including ending your agreement. As part of our sales process we will provide you with plenty of references to talk to other property owners and managers to find out their experience with us.
We look at every trouble call as an opportunity to engage with our customer, your resident and we believe in fanatical resident support. We welcome those contacts when residents have questions or issues we built systems and processes to streamline how quickly we can identify and streamline resolving issues for customers.
Then after every support ticket is resolved we send the resident a follow up asking how did we do. They can respond Satisfied or Not. We make it black and white. No rating scale, no in-between. In the event they respond not satisfied, a supervisor reaches out to find out how we could have helped them better. In an industry where customers routinely rate their service providers at 30% satisfaction. We were hoping to be on the plus side of 70% positive from these interactions. We were plesantly surprised and a bit shocked to find the ratings coming in at 99.6% satisfied. Not only that, 80% of the tickets that were being marked satisfied have a comment on how well or quickly we resolved their problem or issue. Having satisfied residents, means we have satsified property managers and owners and this is our entire companies focus each and every day. Please consider DojoNetworks for your property, click here to get a proposal for your property.