The Killer App for Property-Wide WiFi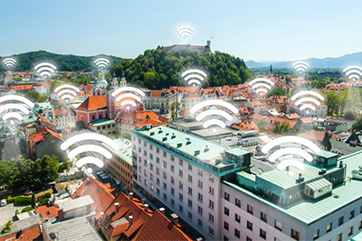 So why would you want to put in property-wide WiFi, what is all this about IOT?
The Internet of Things also known as IOT, is short-hand for all things and devices that connect to the Internet to do different specialized tasks. Amazon Alexa, Apple HomePod, Hue Lighting, these are all IOT. What else? Well smart building management tools such as access control, smart locks, door open close sensors, temperature monitoring (think how can I avoid broken pipes), humidity monitoring (how do I avoid mold), water leak detection, security cameras and so much more, smart HVAC and water heating systems (how do I know ahead of time there is a problem or a filter that needs to be replaced)..
Well the only way to deploy any of these things is if you already have a property-wide WiFi network. And if you deploy a property-wide WiFi network to handle these items why wouldn't you also provide amenity Internet and WiFi to your residents? It is already the top amenity that residents want according to every survey and study that has been done recently. Find out why you need a specialized MDU Provider, not your local phone or cable company.
Maybe the question is well that stuff is all great but I don't think we need it, it is all a luxury, we have never needed it before to run our property.
To find out more, contact us today